StoreToDoor Client Support & Onboarding Guide
StoreToDoor
Onboarding Video
StoreToDoor
Onboarding Guide
Client: Submitting Orders for Pickup
Please be advised that ORDERS must be placed prior to your allocated cut off time before each pickup window.
Otherwise, you will have to add your order during your next booking window.
Communication with your Customers
Add your client's cell phone number to their order to ensure they receive delivery notifications while in transit.

Note: If your customer does not "opt-in" to the first SMS notification sent from StoreToDoor, they will not receive communications from the driver, be able to track their order, or use our contactless signature feature.
Adding Multiple
Orders at One Time
To add multiple orders (or bulk upload), please create a .csv file. For help with setting up a properly formatted .csv file, click on the word 'help' in the Add Order pop-up window to view a sample of the necessary columns needed to ensure no errors occur during upload.
If you'd like to download a sample CSV file, please click below:
Billing
Your invoice for the week will automatically be downloaded to your StoreToDoor portal on Monday mornings. Invoice payments will be charged automatically to the client card on file that day.
Fees
In order to support our StoreToDoor drivers, we will occasionally add fuel surcharges to invoices. This will be based Provincially and communicated to clients prior to implementation.
StoreToDoor
Client: Knowledge Base
Looking for answers?
We have created a knowledge base to help you find the answers you need, in real time. Quick tip: Add the link to your bookmarks for easy access in the future.
StoreToDoor
Contacting
Client Support:
When contacting our support team regarding a specific delivery, please provide as much of the following information as possible so we can efficiently look into the matter:
Your Company Name or Company ID

StoreToDoor Order ID

Recipient Name

Recipient Address

Pickup Address

Any other relevant information related to the delivery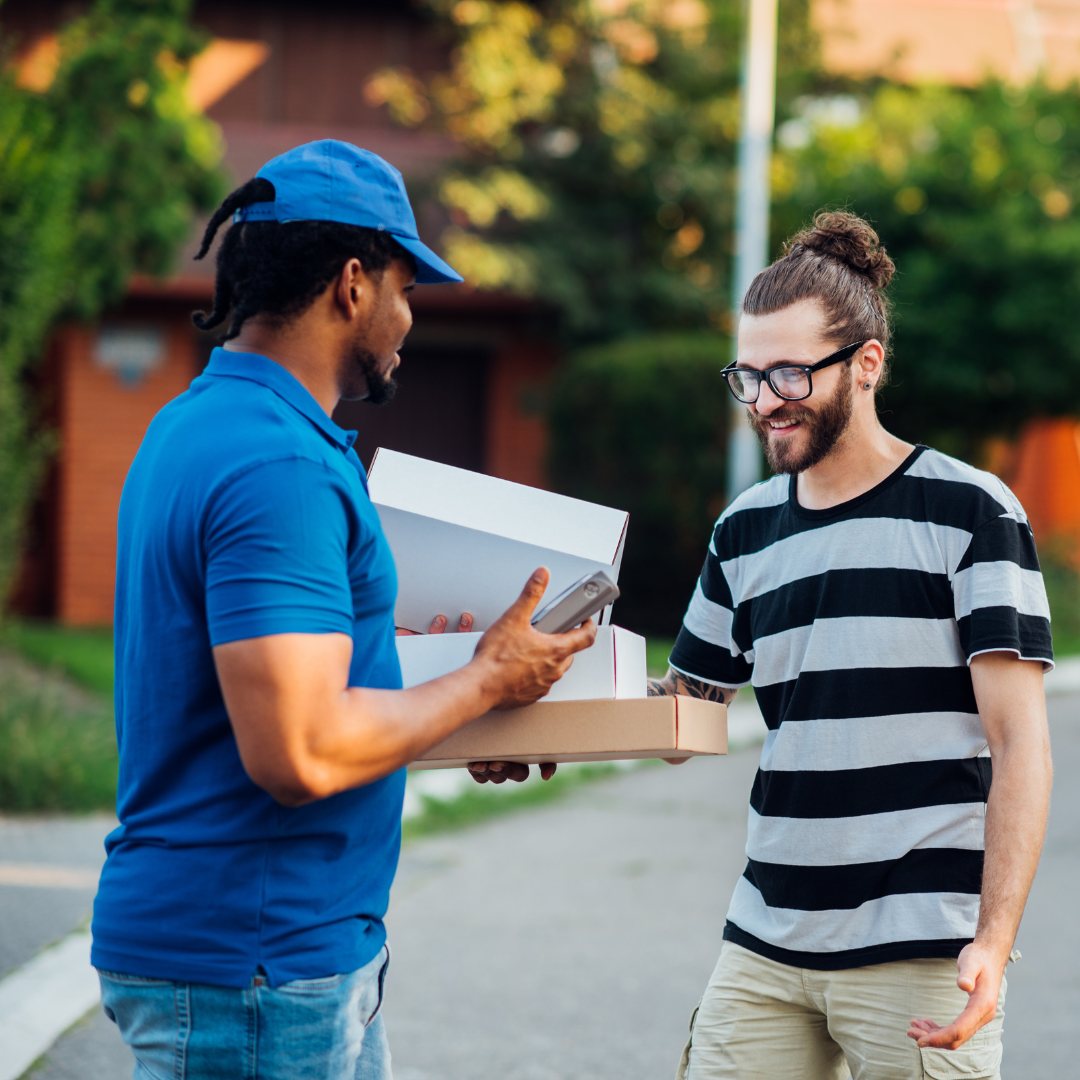 Live Chat
Locate the 'Help' icon in the bottom right-hand corner of your portal
Call
1-866-991-0184 (toll-free)
If you have any questions or concerns as you navigate your way through our delivery program,
please reach out to our Customer Success team. They will be happy to help in any way they can!
Thank you for choosing StoreToDoor as your delivery service, we look forward to this new partnership!